LiberaChat WordPress Plugin
The App LiberaChat plugin for WordPress allows you to use the chat service of the Libera.Chat network on your WordPress site.
The App LiberaChat plugin is an online chat client, your IRC client based on kiwiirc
---
Installation
From Dashboard ( WordPress admin )
1. Plugins -> Add New
2. Search for App LiberaChat
3. Click on Install Now and then Active.
4. Place shortcode in your pages or posts:
[kiwi_liberachat]
You can specify channel for a specific page instead of using the default channel configured with:
[kiwi_liberachat chan=#YourChannel]
using FTP or similar
Unzip app-liberachat.zip file and
Upload app-liberachat folder to the /wp-content/plugins/ directory.
Activate the plugin through the Plugins menu in WordPress.
Place shortcode in your pages or posts:
[kiwi_liberachat]
You can specify channel for a specific page instead of using the default channel configured with:
[kiwi_liberachat chan=#YourChannel]
---
Screenshots
---
Plugin configuration options page: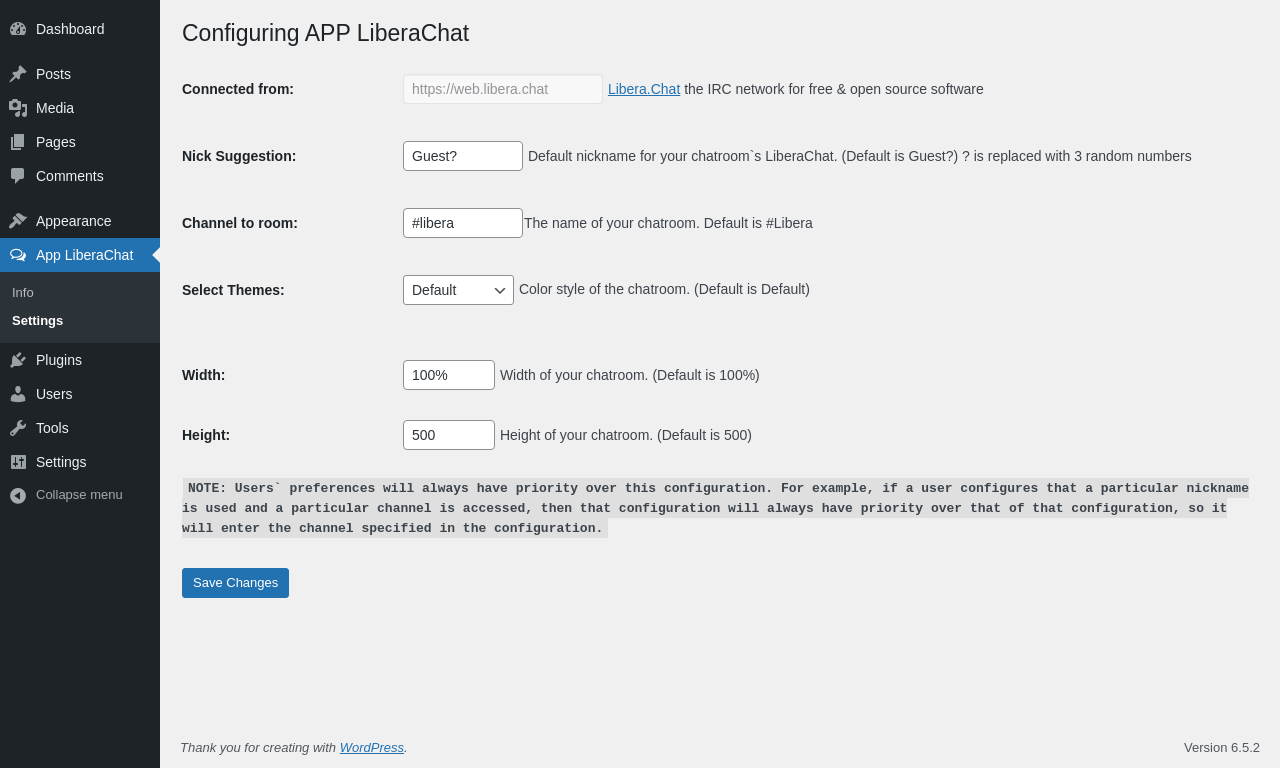 ---
Plugin info liberachat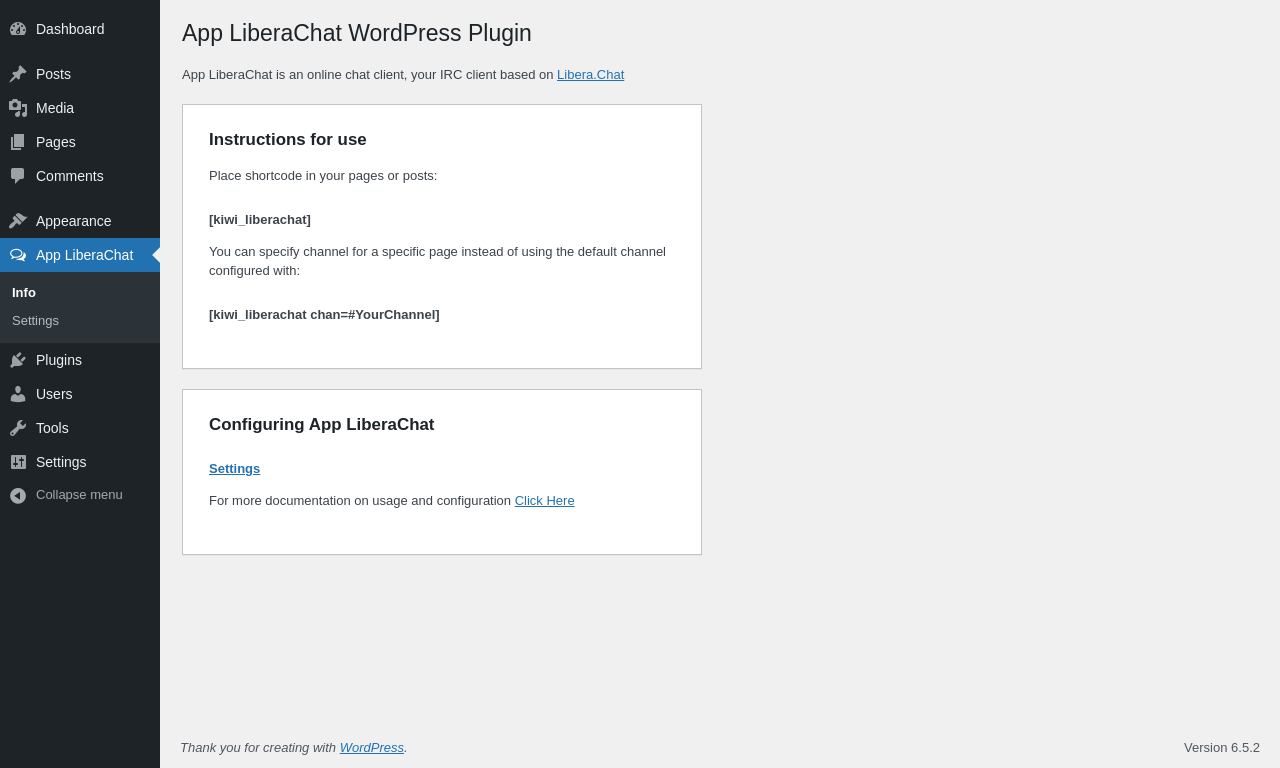 ---
Plugin liberachat login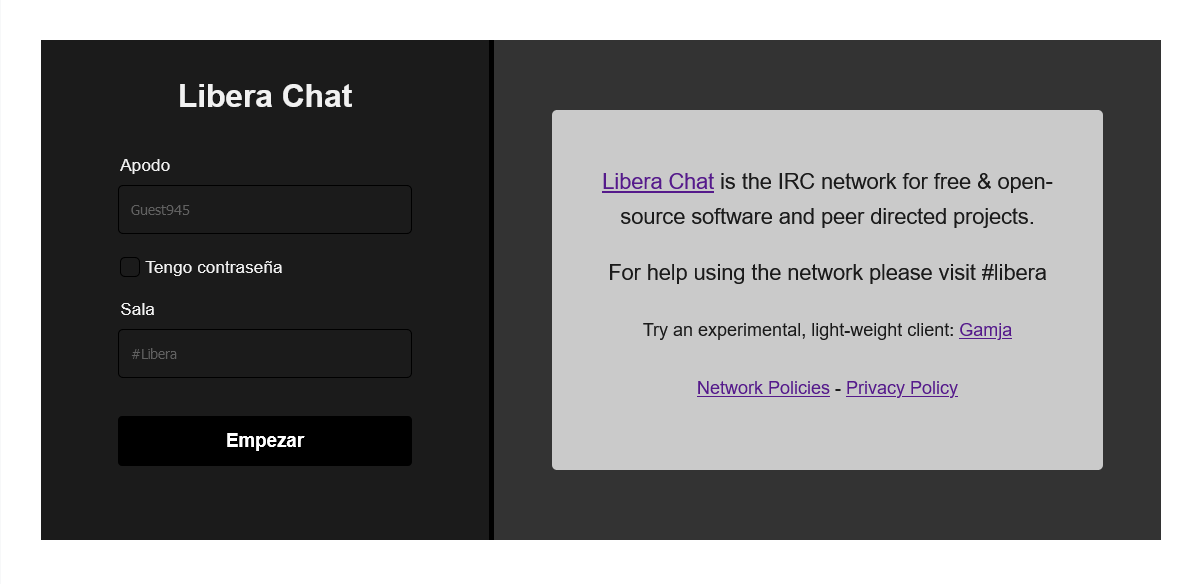 ---
Connected in chat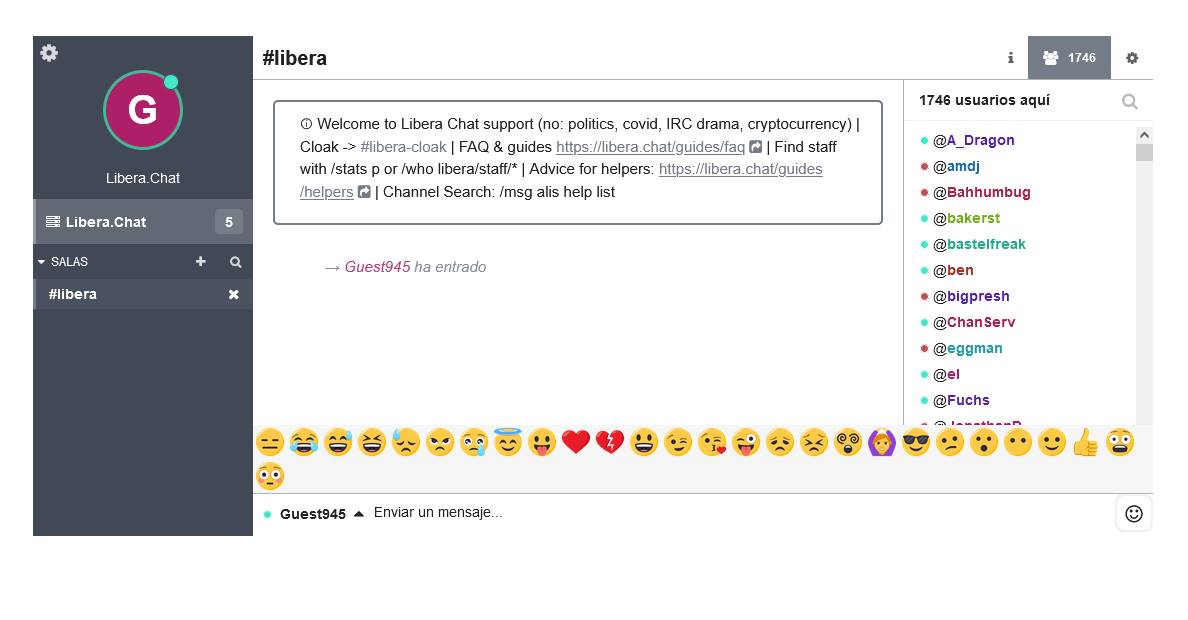 ---